No Eye Deer @ Prima Tanjung
The restaurant is not entirely air-cond sealed but half-exposed to outside air. You will expect to get hot air flushing in if you go during super hot day hmm. It got lots of deer paintings on the wall. Some are....


Chic Parmi (RM16.80++) - good! This dish kaki took my cheese powder and kept sprinkling on her dish. She liked cheese veryyyyyyyyy much. She wanted cheese on every feed. Wah lau ei..looking at her rate of consuming this cheese powder....takut loh!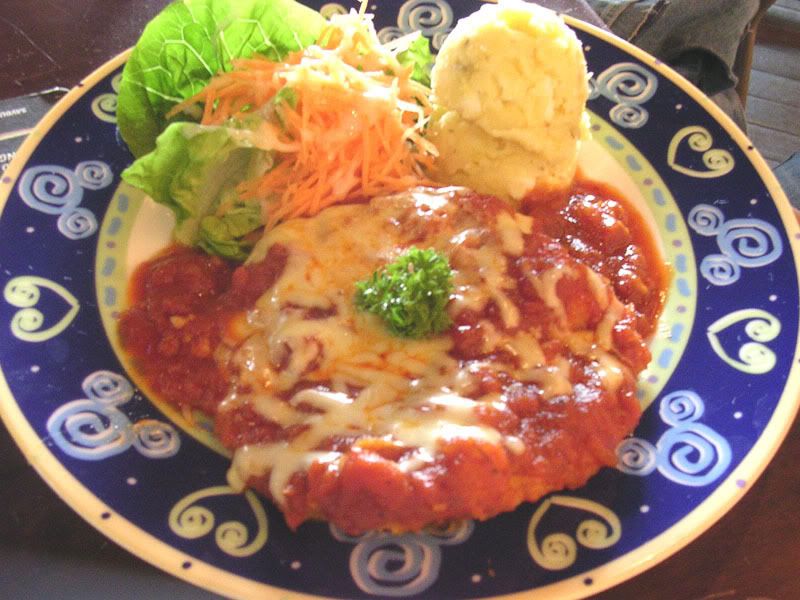 Chili Seabass (RM19.80++) - good! Unlike other restaurants who like to always cook this fish in creamy style (or ended up very oily), this one chili + lime mix was surprisingly good and appetizing indeed.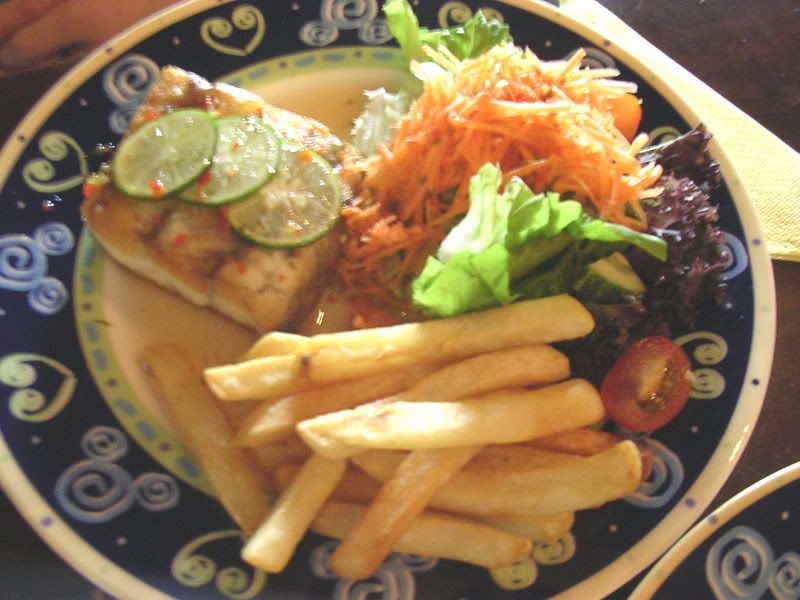 Spagehtti Marinara (RM16.80++) - Good! Look at this dish you should know it's mine lah right?! :p

See the cheese powder + tobasco sauce?! I didn't use any of them coz the other fellows monopolized them odi mah(!), ha!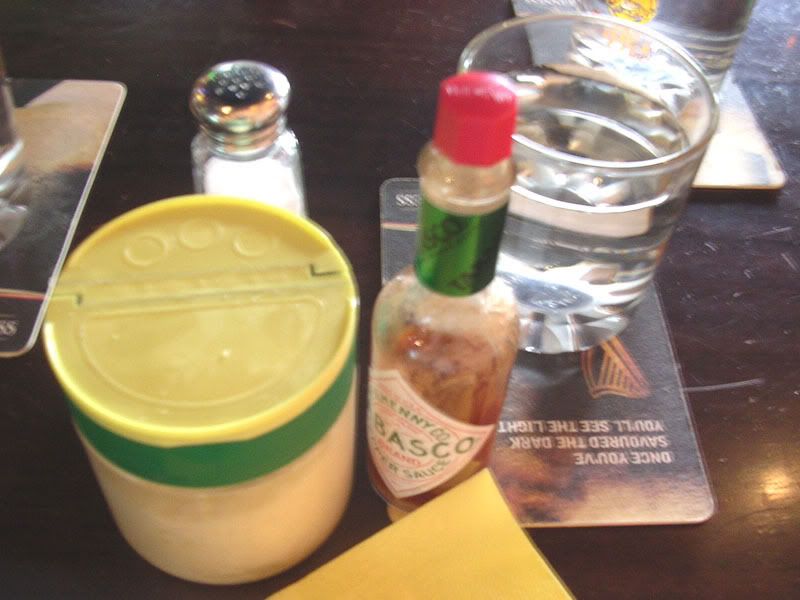 Yup! Frankly speaking, initially mine tasted a bit at loser side compared to others. The gravy was kinda watery underneath the whole pile of spaghetti during serving. I did not mix well enough (as the spaghetti portion is kinda big yoh!) before I started eating thus the spaghetti tasted a bit dull. I was even a bit suspicious of whether if that amount of paste would be enough for me to finish off the whole plate. As time went on, the gravy became thicker and it started to taste more yummy and yummy ...... and Phew! I finished till the last drop! The gravy was more than enough. :)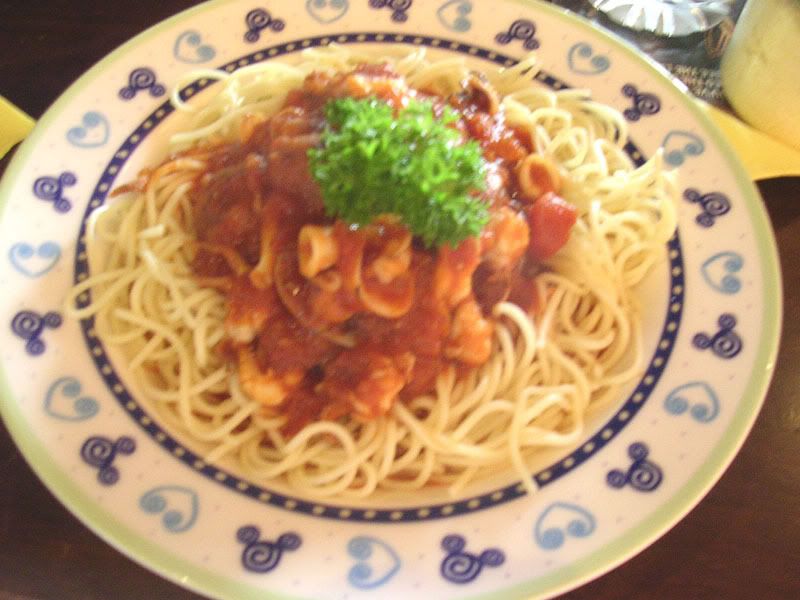 Turkey Sausage (RM12.80++) -good!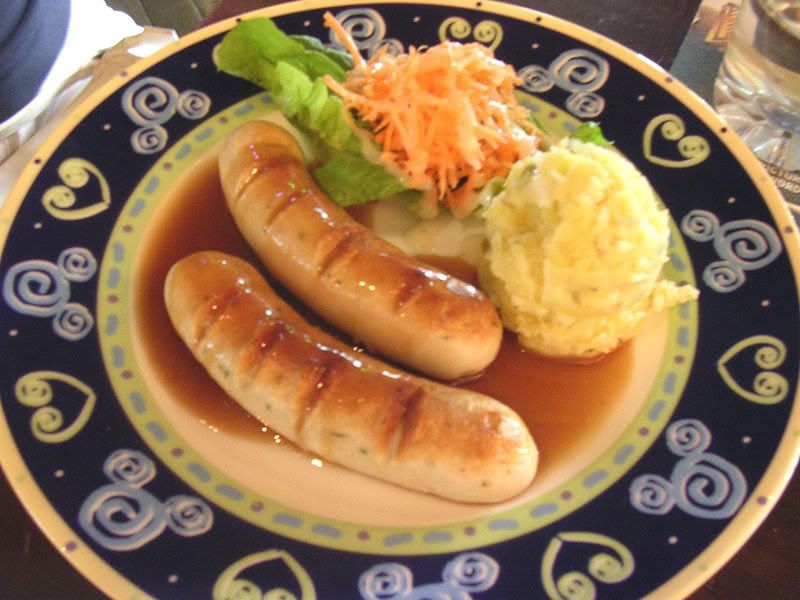 Jumbo Sausage (chic) (RM12.80++) -good!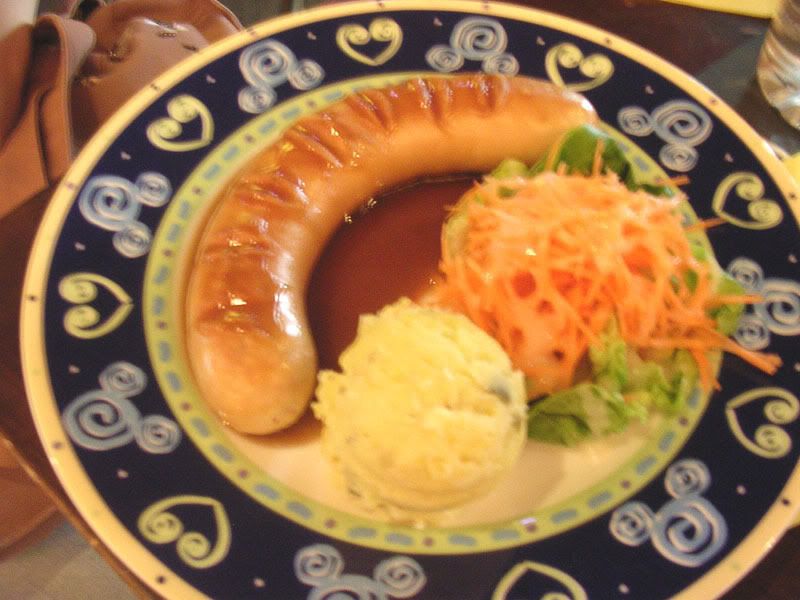 10% service charge applied.

Everyone was satisfied and happy with their orders. :P
Add: 98-1-26 Prima Tanjung, Jalan Fettes. Tj Tokong,11200 Penang (04-8990488). Near to traffic light, located upstair of 7-11 shop.